compensation: $18-$25+/hr Teachers/Professionals & $14-$20+/hr College Students
employment type: part-time

QR Code Link to This Post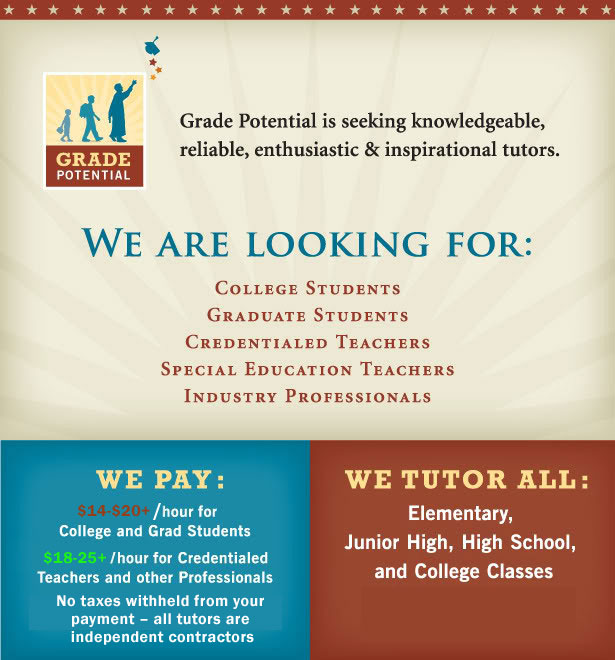 Sound interesting?

Please fill out our application by clicking on the link below. The application also INCLUDES A VIDEO that explains a little bit about who we are and how it works to be a tutor with us.


Click Here for Application Link!


We look forward to the possibility of working with you!
(We receive MANY MANY Calls per day and most of your questions will be answered on the Application Link and associated video. Please only call with extremely pressing questions, thanks!)
Appreciatively,
Kimberly Buckley, General Manager of the Baltimore Office
(410) 35-TUTOR / 358-8867
GradePotentialTutoring.com
Copyright 2016, Grade Potential, All Rights Reserved.
Principals only. Recruiters, please don't contact this job poster.
do NOT contact us with unsolicited services or offers
post id: 7315130455
posted: