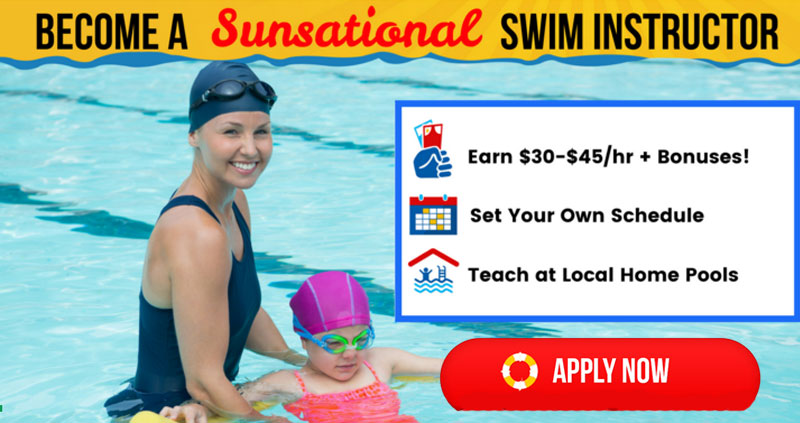 Sunsational Swim School is seeking experienced Swim Instructors to teach lessons at clients' home and community pools right away! Instructors set their own schedule, and choose which clients they want to work with. There are many lessons available now!
About:
Sunsational Swim School is the #1 provider of private at-home swim lessons in America - with over 2,000 Sunsational swim instructors. Join the Sunsational team today!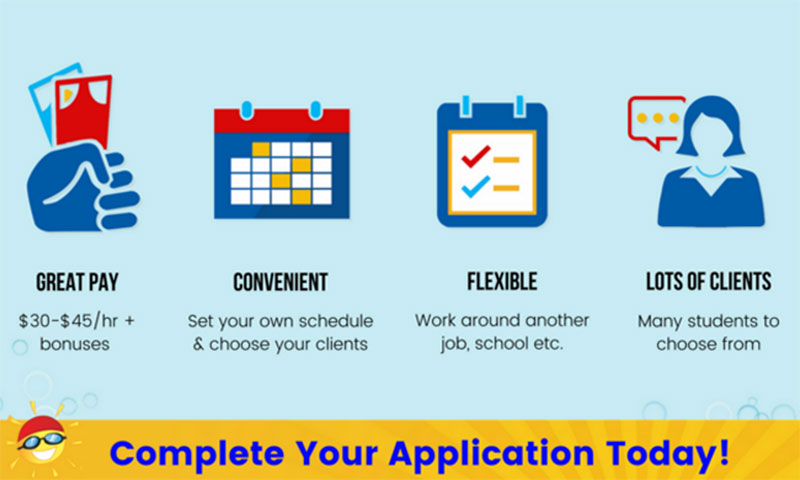 Why teach swim lessons with Sunsational?
Pick which clients to work with & teach when and where you want
Complete freedom - create your own schedule and teach lessons as you want
Great pay starting at $30/hr and earn up to $45/hour with bonuses offered on some lessons! (depending upon lesson package)
Have many clients to choose from and Immediate work available throughout the Baltimore metro area
Friendly, San Diego based office staff to support you 7-days a week
Gain committed students that sign up for 6-18 lessons
On average, Sunsational Instructors make 70%+ more than a location based swim school
Insurance coverage is provided for all Sunsational students you teach

Qualifications desired:

Experience teaching swim lessons
Reliable transportation
Passion for teaching & working with children
Detail oriented, self-motivated and able to work independently

Suburbs where we're seeking swimming instructors include - Annapolis, Brookandville, Brooklyn Park, Elkridge, Cantonsville, Columbia, Cockeysville, Crofton, Dundalk, Fort Meade, Ferndale, Glen Burnie, Hampton, Hanover, Illchester, Rossville, Riviera Beach, Jacobsville, Ellicott City, Crownsville, Pasadena, Parole, Phoenix, Towson

Our swim instructor opportunity can be a great fit for people searching for: Seasonal job for Students, School Teachers, Tutoring jobs, tutor jobs, Nannies, Swim Coaches, Preschool Teachers, Babysitters, Special Education Teachers, Infant/Toddler Teachers, Swim Teachers. swim, swimming, swim instructor, swim instructor job, swimming instructor job, swim coach, swimming coach, swim coach job, swimming coach job, teaching, teaching job, swim school, swim school job, swim school jobs, instructing, swim instructing job, lifeguard, lifeguarding, lifeguard job, lifeguarding job, private swim lessons, swim lessons, swimming lessons, private swimming lessons, teach swim lessons, teaching swim lessons, student job, students jobs, part time job, part time jobs, part-time job, part-time jobs, seasonal jobs, temporary jobs.